Founded in 1993, Infortrend Corporation (Public TPE:2495) is a leading provider of high performance networked storage solutions focusing on quality, reliability, choice and value. Fueled by a depth of technological expertise and system level knowledge, Infortrend storage solutions have been widely deployed on a variety of demanding applications by multiple users across commercial and industrial markets. Its core brands include the ESVA, EonStor DS, EonNAS product families.
Product Line
EonStor DS – SAN Storage for Virtualization (VMware vSphere, Citrix XenServer, Microsoft Hyper-V), VDI, Database, Disaster Recovery, Backup, CCTV and Video Editing

Downtime can have serious consequences for enterprises and SMBs. The challenge for SMBs is to pro-actively prevent downtime within a limited budget. With today's price points in mind, the EonStor DS storage solution provides comprehensive data protection to ensure the highest data availability for SAN and DAS configurations. Coupled with advanced hardware design, modular architecture, easy and intuitive management and exceptional price-performance, EonStor DS provides price-conscious companies a decisive competitive edge by making IT efficiency keep up with growing storage needs.
Product Choices:
ESDS 3000 Series: Highest performance among ESDS series with 1,300,000 IOPS. Suitable for mission critical applications, virtualization, databases, video streaming and video editing.
ESDS 2000 Series: Superior storage with upto 780,000 IOPS and 5,500MBps read/1,900MBps write speed for VDI, Microsoft SQL, Microsoft Exchange and Database applications.
ESDS 1000 Series: Reliable SAN storage for SMB with upto 550,000 IOPS and 5,500MBps read/1,900MBps write speed with dual controllers for high availability.
FC-host Series: Designed to help SMB users deploy high-availability FC SANs with outstanding price-performance and advanced data services
iSCSI-host Series: Designed to help SMB users leverage their existing investments in IP networks to implement high-availability iSCSI SANs featuring advanced data services
SAS-host Series: Designed to help SMB users implement high-reliability DAS storage solutions with outstanding throughput and advanced data services
Exapnsion Enclosures: Add capacity quickly and easily to meet growing storage demand
ESVA – Virtualized SAN Storage with Cluster File System for High Performance Computing, Video Editing and Cloud Computing

With Enterprise Scalable Virtualized Architecture (ESVA), Infortrend has revolutionized the landscape of mid-range enterprise storage solutions. ESVA is a powerful Fibre Channel and IP SAN solution that provides lower total cost of ownership (TCO) and seamless integration into the existing corporate infrastructure. Featuring storage virtualization and scale-out technologies, the Infortrend ESVA Series enables you to achieve true reliability, unlimited scalability and exceptional price/performance.
EonNAS – Unified NAS Storage for SOHO to Enterprise Level, File Sharing, Backup, CCTV and Web Hosting Solutions

IT environments often feature multiple storage infrastructures to accommodate various types of data and achieve different service levels. The scattered boxes for DAS, SAN and NAS configurations lead to poor utilization and complicated management. EonNAS simultaneously serves file and block-based applications with a unified storage platform. With easy management, high availability, flexible scalability and competitive price/performance, EonNAS systems help SMBs effectively meet diverse and changing data demand while staying within stringent budget parameters.
Product Choices:
Visit EonNAS website at https://www.eonnas.com.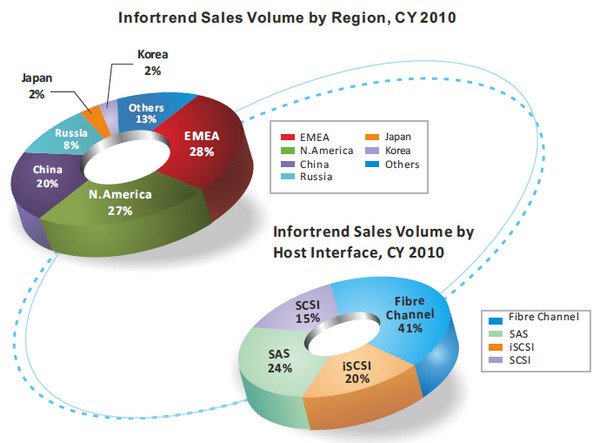 Awards and Certifications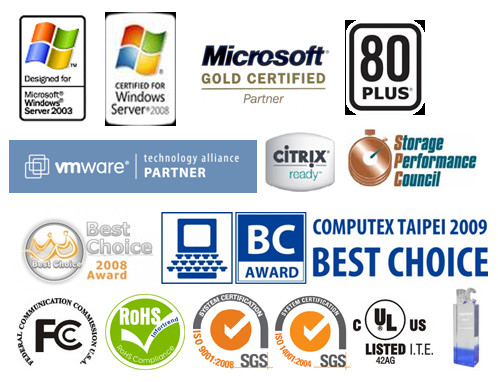 For more Information
Please visit https://www.infortrend.com/global/ or contact us by phone at 02-210-0969 , by email at info@throughwave.co.th