Meraki's networking systems bring enterprise-class networking to organizations of all sizes. Meraki's unique cloud-hosted controller architecture provides centralized management and security through an intuitive web interface, eliminating the high costs and complexity associated with traditional networking systems. Every day, over 17,000 organizations in 140+ countries around the world rely on Meraki for their networks.
Meraki is based in San Francisco, California, and is a privately held company backed in part by Google and Sequoia Capital.

Centrally Managed from the Cloud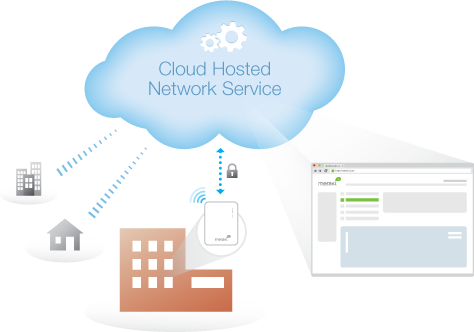 Meraki's award-winning Cloud Controller provides powerful and intuitive centralized management, while eliminating the cost and complexity of traditional on-site wireless controllers. Meraki's Cloud Controller seamlessly manages campus-wide WiFi deployments and distributed multi-site networks, with zero-touch access point provisioning, network-wide visibility and control, cloud-based RF optimization, seamless firmware updates and more. With an intuitive browser-based user interface, Meraki WLANs configure in minutes – not days or weeks – without training or dedicated staff.
Zero-Touch AP Provisioning
Multi-Site Management
Seamless Firmware Updates
Monitoring and Alerts
Real-Time Remote Diagnostic Tools
Searchable Event Log
Summary Reports
VPN Tunnel Establishment
High Capacity 802.11n for Dense Networks

Meraki's 802.11n APs provide high capacity wireless in dense, demanding environments. Meraki APs are custom-designed for cloud management. Built with enhanced CPU and memory capabilities, Meraki APs deliver rich services including Layer 7 Application QoS and NAC at the network edge. Industry-leading 3-stream 802.11n MIMO delivers radio rates of up to 900 Mbps, while cloud-based RF optimization with spectrum analysis ensures that Meraki APs are automatically tuned for highest performance.
High Capacity CPU & Memory
Hardware Accelerated Security
Voice & Video Optimization
Line-Rate Layer 7 Application QoS
Multi-Radio Mesh
User-Centric Enterprise Security and Guest Access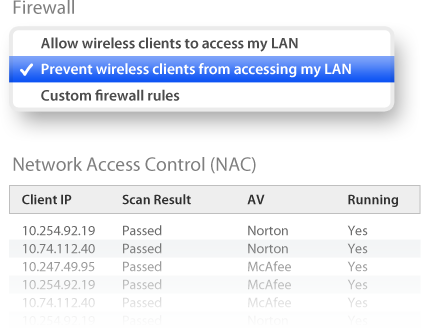 Meraki provides complete out-of-the-box enterprise-class security. Meraki's built-in stateful policy firewall, 802.1X/RADIUS support, and native Active Directory integration deliver fine-grained access control, while Meraki's Guest Access Firewall provides secure, Internet-only guest WiFi in just one click. With built-in features like Network Access Control (NAC) and adult content filtering, Meraki enables secure wireless environments without complex setup or systems integration. Meraki WLANs are fully HIPAA and PCI compliant.
Stateful Firewall with User and Group Policies
Native Active Directory Integration
Rogue AP Detection
Control Applications, Users, and Devices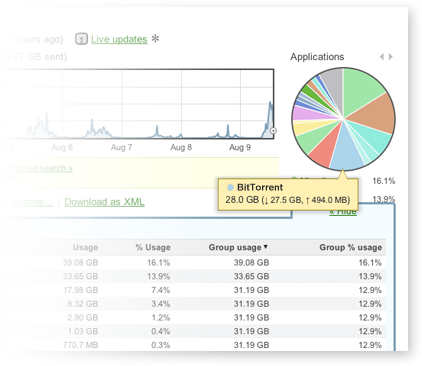 Meraki is the only wireless LAN to include layer 7 fingerprinting and application QoS. Identify hundreds of applications, from business apps to BitTorrent and YouTube. Prioritize critical apps like VoIP, and limit or block wasteful bandwidth consumption such as P2P file sharing. User fingerprinting with Google-like search allows administrators to easily identify and control individual users, iPads, Androids, and other devices.
Splash Pages, Walled Garden
Layer 7 User Fingerprinting
Adult Content Filtering
User and Group Bandwidth Controls
Save up to 50% by Eliminating On-Site Controllers
Meraki eliminates traditional hardware-based WiFi controllers, delivering more powerful, easier to deploy, and dramatically more cost effective centralized management through Meraki's cloud-hosted controller service. Redundancy and maintenance are seamless, and Meraki's multi-tenant architecture right-sizes back-end cloud resources for networks of any size, eliminating the cost of unused capacity. Removing on-site controllers and their associated software licenses, maintenance, and support routinely saves 50% of the total wireless LAN cost.

A Complete Solution for Distributed Networks
The MX provides a complete networking and security solution that typically requires up to four appliances: branch router, next-generation firewall, Layer 7 traffic shaper, and CIPA-compliant content filter.
This integrated architecture dramatically reduces up-front costs and ongoing support and maintenance. Moreover, it provides unified, single pane-of-glass management, speeding deployment and eliminating the need for specialized training.
Centrally Managed from the Cloud
Built on Meraki's award-winning Cloud Networking platform, the MX is the only 100% cloud-managed branch solution. MX appliances self-provision, automatically pulling policies and configuration from the cloud. Powerful remote tools provide network-wide visibility and control, and enable administration without on-site networking expertise. Cloud services deliver seamless firmware and security signature updates, automatically establish site-to-site VPN tunnels, and provide 24×7 network monitoring. Moreover, the MX's intuitive browser-based management dashboard completely eliminates the need for training.
Powerful Hardware Platform
The MX hardware platform is purpose-built for cloud management, with CPU and memory resources designed to provide application and content-aware security at the edge. The MX's robust platform enables advanced features like layer 7 application traffic shaping, content filtering, antivirus/antiphishing, and site-to-site VPN, while providing the throughput and capacity for modern, high-density networks.
Control Applications, Users, and Devices
The MX provides complete control over users, content, and applications, giving the visibility, security, and control required for mixed-use networks. Layer 7 fingerprinting technology lets administrators block objectionable content and applications and prevent recreational apps like BitTorrent from wasting precious bandwidth. Likewise, the MX can prioritize critical applications like voice and video. User fingerprinting identifies clients by name, operating system, or device (e.g. iPad). Fast search, automatic reports, and device quarantine provide complete visibility and control over the users across the entire network.
Easy to Manage Without Training or On-Site Networking Expertise
The MX was designed for ease of use, even in branches without on-site IT. An intuitive interface, contextual help, and real-time support from the cloud eliminate specialized training. To deploy the MX in remote locations, simply connect the MX to the Internet, and it will securely self-provision from the cloud. Firmware upgrades, security patches, and signature updates are all delivered seamlessly from the cloud, ensuring that the MX is always up to date. Integrating broad security and networking features into a single intuitive device drastically reduces complexity in the branch.
Secure, Reliable Distributed Networking Without Costly MPLS
The MX eliminates costly MPLS tunnels with secure site-to-site VPN over redundant Internet connections. Using IPsec over the Internet, the MX links your branches to headquarters as well as to one another as if connected with a virtual Ethernet cable. Configuration headaches like NAT traversal are handled automatically from the cloud. The MX70's dual WAN ports with balancing and failover enable the use of redundant commodity Internet connections, providing more bandwidth and higher reliability than MPLS, at a fraction of the cost.
Integrated Solution Saves up to 50%
The MX takes the place of as many as four appliances: branch router, firewall, traffic shaper, and content filter. As a result, customers routinely save over 50% with the MX. With simple, all-inclusive pricing, the MX eliminates per-feature licenses, per-user fees, and costly content filtering and antivirus subscriptions. Moreover, the MX's intuitive management and extensive cloud-based automation increase IT staff efficiency, providing advanced features and services without additional staff.

Instant Search and Diagnostic Tools, for Both PCs & Macs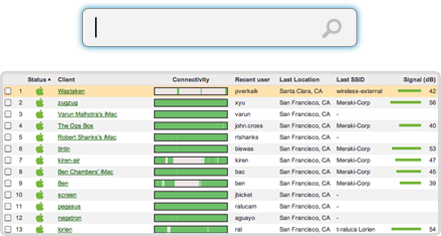 Meraki's cloud-based centralized management provides unified views of all your devices, including mobile clients connected to third-party networks. With Meraki Systems Manager, administrators can instantly find laptops, desktops or virtual machines based on location, hostname, username or operating system with built-in search capabilities. Meraki Systems Manager operates on all commonly deployed versions of Microsoft Windows, including XP, Vista, Windows 7 and Windows Server 2008, as well as Mac OS X versions 10.5 through 10.7.
Performance Monitoring & Historical Logging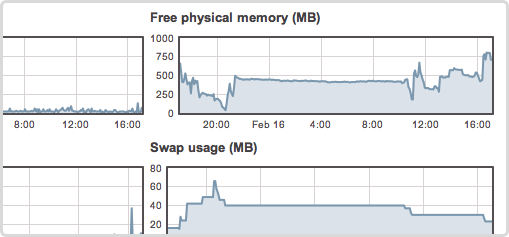 PC
Keeping an eye on client health and identifying performance issues is easy using the Systems Manager agent, which monitors CPU utilization, network bandwidth, available memory and swap statistics.
Remote Desktop Access from Anywhere in the World
A suite of real-time diagnostic tools enables remote troubleshooting, including Remote Desktop, SSH, remote netstat and remote reboot. In the case of remote desktop access, Systems Manager agent software automatically configures a VNC server installed on the operating system, and establishes a secure end-to-end tunnel back to the administrator. This enables complete remote systems management, even in complex network environments with multiple firewalls or NAT gateways.
Install software on any number of PCs and Macs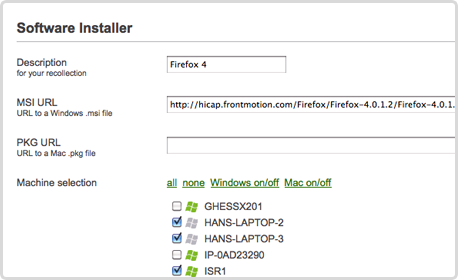 Systems Manager lets you install software to any number of PCs and Macs in your network. Just provide the URL to the installers, select the machines, and fire off the installer. If a PC or Mac is unavailable, the software will be installed the next time it comes online.
Receive email alerts for important events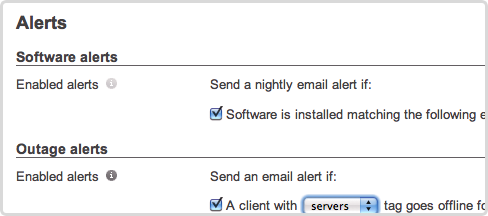 Configure Systems Manager to send email alerts when important events happen in your network. For example, you can enter the names of applications you don't want installed on your machines and receive a nightly email listing all clients with matching installs. Or, if you have certain mission critical servers that need to always be up, you can configure outage notifactions to alert you when a machine goes down.
Security Monitoring for At-Risk Clients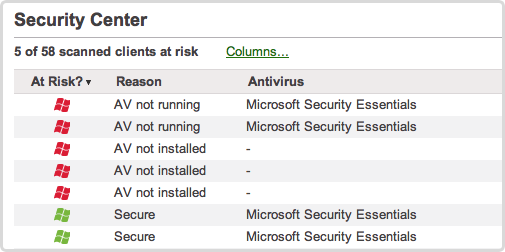 Enforce antivirus software compliance by using Systems Manager to continuously monitor clients and ensure that antivirus software is installed and running. This feature recognizes dozens of the most commonly used antivirus products and there is nothing to configure.
Simplified Hardware Inventory & Wireless Adapter Details
IT departments often face challenges managing multiple generations of hardware, particularly as hardware vendors alter product specifications between builds. With Systems Manager, administrators can quickly and easily catalog machines by CPU type and speed, system model or operating system build. Systems Manager also tracks wireless adapter details, including make, model and driver version, helping track down connectivity issues. Meraki's databases also store historical wireless details, such as signal strength, IP address settings and access point details, making it easy to diagnose rare or intermittent problems.
Software Inventory
Built-in software inventory tools simplifying software license management, even in cross-platform environments. Through Systems Manager, it's easy to identify devices running outdated software, track down compliance or licensing issues or identify unauthorized third-party software installed on corporate infrastructure.
Awards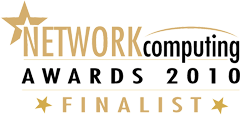 For More Information
Please visit https://meraki.com/ or contact us by phone at 02-210-0969 , by email at info@throughwave.co.th